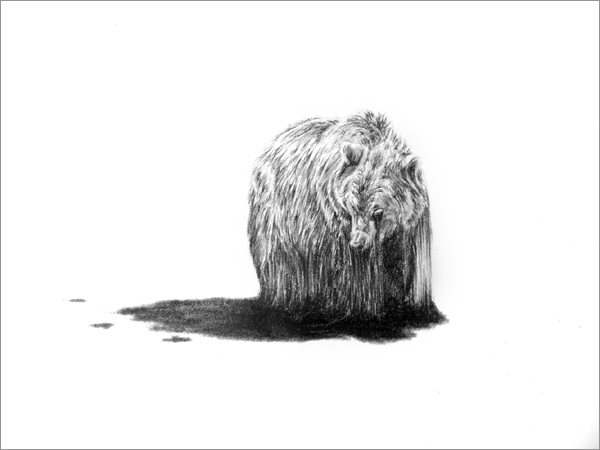 A bear emerges from hibernation too soon. He is not quite complete. He heaves his weight sluggishly along as tendrils drip and ooze down. He hangs his head low.
***
A creeping weariness is making its way through my veins and my mind. The music residencies are drawing to a close, so I slip out in the afternoon to watch a cello recital. I drift in and out of the music, played with passion, my mind wandering, reflecting over the past few weeks, musing, and disappearing into my thoughts.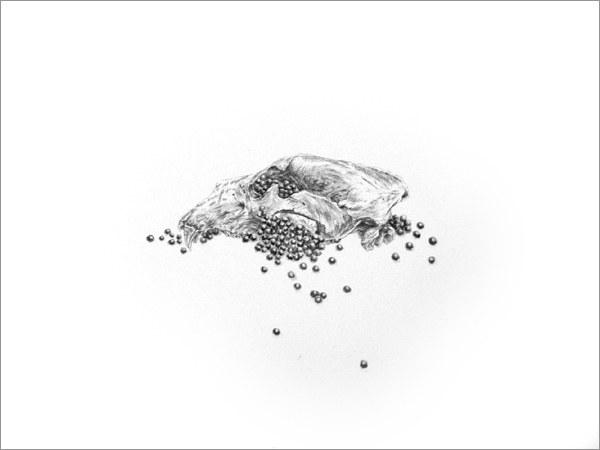 bear skull
see detail
***
Even though the days go so quickly, it seems a lifetime ago that I opened my studio for the first time. The intensity of this bubble finds me one morning in a state of unsettled displacement. The day is glorious, I walk alone into town to give my mind a little space. Wandering aimlessly, my thoughts unwinding and the torment easing, I allow myself to graze the shop windows. Banff is filled with souvenir shops - some beautiful, some funny and some overpriced tat. I grazed them all. I found a sling-shot carved into the shape of a bear. I bought it as a present for my love back home.
I stop and have a chat with a Polish lady I have seen a few times in the town. She gives me some marvellous and poetic advice on how to keep the mountains with me when I leave Banff to go back to my everyday life and the city. Just these few words spring my spirits back into shape - I keep optimistic and hope I remember to put her advice into action back in the UK.
I look at the sling-shot. I can't help myself, but I begin to tape paper to the walls, soak tissues in paint, stand back and take aim.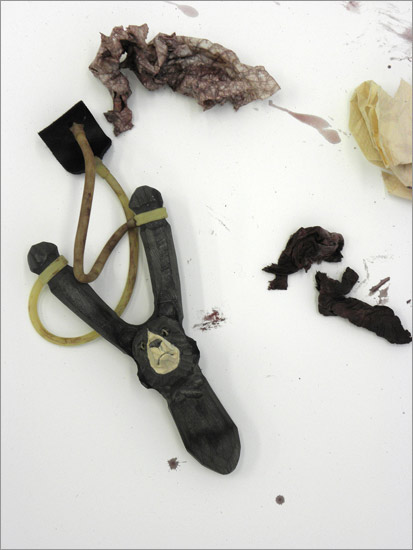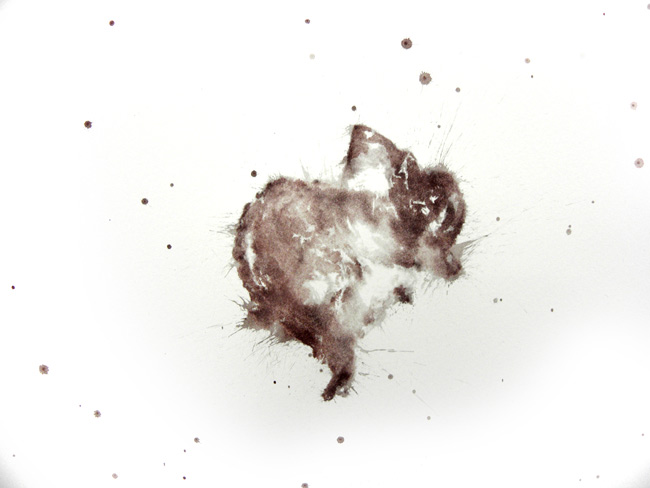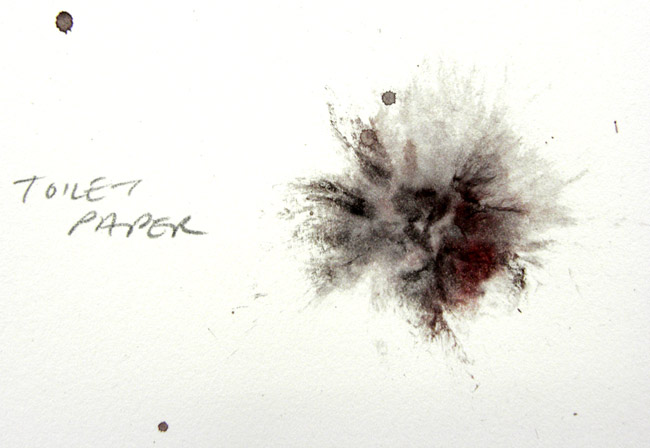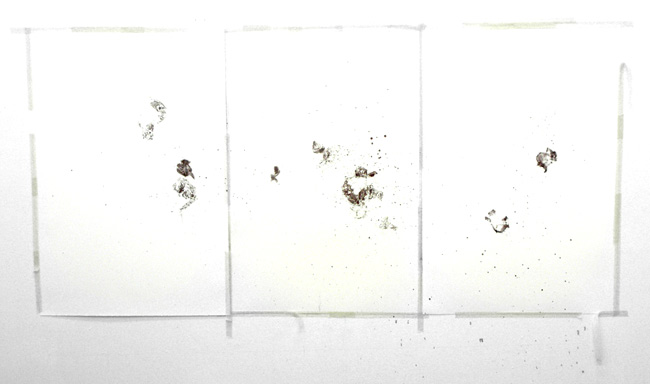 ***
Having the time, space and metaphorical blank canvas to experiment, I found myself return time and again to finding ways to allow random patterns and playful, uncontrollable marks to emerge. My mind is becoming excited about the combinations of these almost 'found marks' and the uncontrollable nature of them co-existing with the incredibly controlled detail of the pencil marks. Just the action of trying to capture the 'right drip' on a page, leaving the work to gravity and accident, to then work over it in pencil fills my mind with possibilities.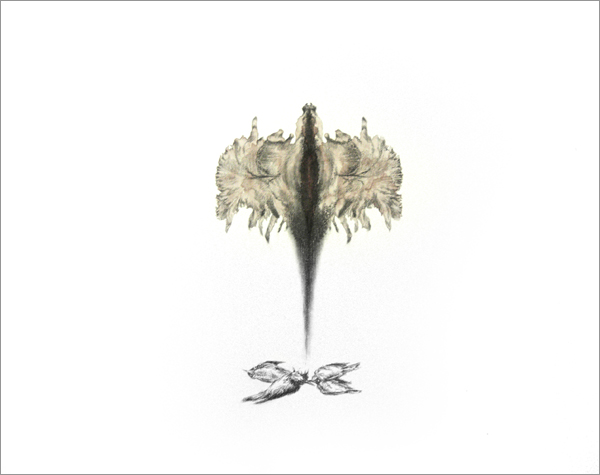 dead birds
see detail 1 & detail 2